About OM Vedic Heritage Centre
(in collaboration with The Ayurvedic Trust, Coimbatore, India)
The Ayurvedic Pioneers in Singapore !
In technical collaboration with The Arya Vaidya Pharmacy (AVP), Coimbatore (India), we bring you holistic and authentic wellness of the body, mind and soul, since May 2010. The Arya Vaidya Pharmacy (AVP), Coimbatore, Ltd.,was established in 1943. AVP has around 50 clinics and hospitals, over 1000 agencies and about 450 ayurvedic formulations manufactured in the two GMP certified production facilities in Kerala, India.
The demand is growing for Ayurvedic medicines both in Singapore and in the region. Although ayurvedic herbal products can be found in many retail shops in Singapore, at Ayurveda Pharmacy (AVP) you can get a free health check-up done with our ayurvedic consultant for free, purchase herbal products and medicines and also be referred to Om Vedic Heritage Centre at 43 Tessensohn Road, to experience a wide range of therapies. Om Vedic also has 3 other outlets called AyurVeda Pharmacy at 8 Belilios Lane, Singapore 219955; 444 Serangoon Road, opposite Sri Srinivasa Permumal Temple, Singapore 218136 and beAyur at B1-23 Guoco Tower, 7 Wallich Street, Singapore 078884. Herbal products from AVP, AVN, Kottakkal, Planet Ayurveda, and many more brands are available at all our centres / outlets.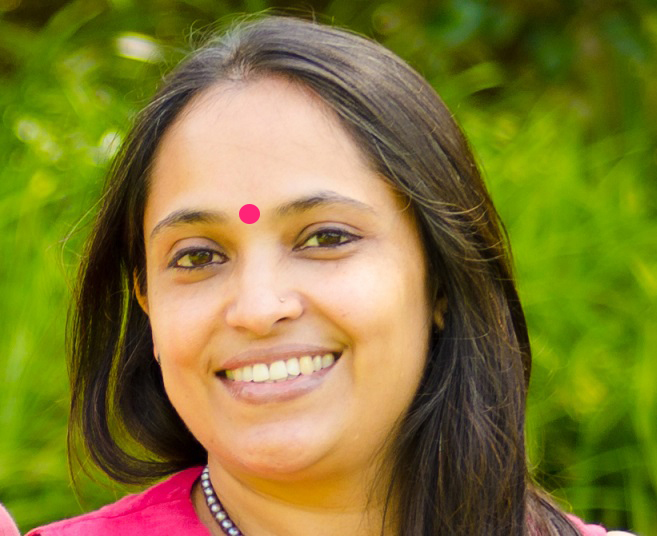 Om Vedic Heritage Centre was founded by Shailaja Varma known as Shailu Suresh, in the year 2010. Shailu is born into one of India's greatest traditional Ayurveda houses called The Arya Vaidya Pharmacy and has royal roots as well. She is the Grand Daughter of a great visionary and Ayurvedic Physician, Late Arya Vaidyan Sri PV Rama Varier and Smt Pankajam Varier. Her maternal uncle Padmashri Krishna Kumar is the son of Late Arya Vaidyan Sri PV Rama Varier and Smt Pankajam Varier and is the current head of AVP. In recognition of his contributions to the field of Ayurveda, the Government of India conferred the prestigious "Padma Shri" award on Krishna Kumar in 2009. AVP is involved in the production of quality medicines, and promotion of Ayurveda education, research and clinical services.

Shailu's father, Late Shri Kerala Varma Kunjappan Thampuran hails from the Cochin Royal family known for its rich cultural heritage. Her father had a high sense of purpose to impart Vedantic ideas and ideals to the modern educated teenagers. He has written many books on Vedanta for Chinmaya Mission which include "Vedanta The Science of Life" and the popular textbook for study group leaders – "A Manual for Self Unfoldment". His last book "Indian Integrated Management" a textbook for Management students and entrepreneurs, was published by Arsha Vidya Pitham, Coimbatore and launched by Pujya Swami Dayananda Saraswati himself.
Shailu holds a Double Masters in Biochemistry and Masters in Biomedical Engineering. She led a corporate life for almost 22 years in Singapore holding senior management, administrative and lecturing posts at various Government Bodies and Statutory Boards such as A*STAR, National University Hospital, Tan Tock Seng Hospital, Nanyang Polytechnic, MOH & Mount Elizabeth Hospital, including 2 years in India, as the CEO for Gleneagles Global Hospitals (Bengaluru).
Shailu being a beneficiary of Vedic Indian Heritage and influenced by her culturally rich background took on the mission of carrying forward the work of her ancestors and spreading Ayurveda and Vedic Heritage. In 2010 she started her One-stop Vedic Health and Wellness Centre in Singapore called Om Vedic Heritage Centre where she offers authentic and traditional services in Ayurveda, Yoga/Meditation and Vedic Astrology.
Within a year of becoming a Social Entrepreneur Shailu was nominated as Singapore's Top Five finalists for 'Promising Indian Entrepreneur of 2011' by Singapore Indian Chamber of Commerce (of 31 applications). She has also received many SPRING grants and has recently become a Business Consultant helping people set up Ayurvedic SPAs & Therapy centres in SG and abroad. She was also the First President of the Ayurvedic Practitioners Association of Singapore in 2013 who initiated and set up the association bringing all ayurvedic doctors in Singapore together.
She is an inspiring speaker and is invited by many organisations in Singapore including the Ministry of Social and Family Development, Singapore Indian Development Association (SINDA), the Hindu Endowments Board, Esplanade (an Art Centre in Singapore), National Heritage Board to take part in exhibitions and give educational talks on Ayurveda, Indian customs & festivals and motivational talks for students as well.