Ayurvedic Pharmacy Singapore
Om Vedic Heritage Centre, after 4 years of successful operation and having attended to the health and wellness of more than 3000 customers, opened its second branch, AyurVeda Pharmacy (AVP) in the heart of Little India with the objective of running a full-fledged herbal pharmacy.
Dr Chaitrali BAMS with several years of experience, operates AVP from Monday to Saturday starting at 10am. AVP also offers pain relief and health relief natural measures at a subsidised and affordable cost to the foreign workers in Singapore holding work permits. AVP is also the venue for Om Vedic Training Centre providing the required infrastructure to support practical hands-on training Ayurveda and other natural therapies.
We are dealing with following health issues:
Skin Problems (eczema, psoriasis)
Pain (arthritic, muscular)
Low Immunity, Spondylitis, Tinnitus
Common Cold & Cough
Gynaecological Disorders
Male & Female Infertility
Beauty, Hair Care, Obesity
Gastric Issues, Insomnia, Migraine
Diet and Lifestyle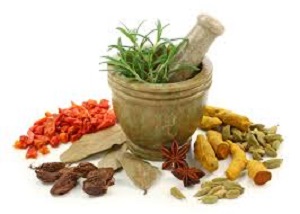 Our Ayurvedic Consultants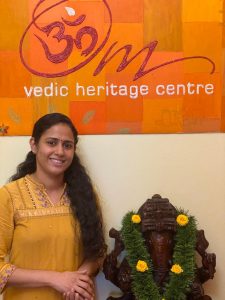 Dr.Jiny, graduated with a Bachelor of Ayurvedic Medicine and Surgery (BAMS) from Vishnu Ayurveda College (University of Calicut) Kerala, India. She has undergone extensive training and practice at INDIA's National Research Institute for Panchakarma (NRIP) Kerala and Oushadhi (Govt. of Kerala) as an Ayurvedic Physician.

She has several years of experience in treating her patients with traditional Kerala Ayurvedic treatments and Panchakarma. Her expertise is in Respiratory and Autoimmune disorders, Gynaecological problems, Skin issues, Sleep disorders, Obesity, Diabetes and Skin & Hair wellness.
She also provides prenatal and postnatal Ayurvedic care for women and new-born babies. She promotes and prescribes 'Ayurvedic way of life' to improve one's mental state to get the complete effect of an Ayurvedic treatment.
Dr Anuradha, graduated with a Bachelor of Ayurvedic Medicine and Surgery(BAMS) from B M Kankanwadi Ayurveda college (Rajiv Gandhi University of Health and Sciences) Bangalore, Karnataka. She has been a scholar in the academic year and Awarded as a "Ayurvisharada" by Himalaya drug company. She has also pursued a post-graduate diploma in clinical research and data management and been doing various online courses to upgrade her knowledge. She had worked for several years in Ayurveda hospital before coming to Singapore.
She has been practicing Ayurveda, Yoga, and Panchakarma therapies for years in India and in Singapore. She also specializes in Satvik and Ayurvedic diet to recommend for patients based on their condition.
She specialises in various ayurvedic therapy for ailments like joint and rheumatic problems, diabetes, gynaecological issues such as PCOD and PCOS, dysmenorrhoea, fibroids, Infertility , skin disorders like Eczema, Psoriasis, by guiding on Diet and Lifestyle changes