Ayurveda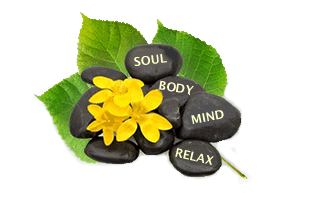 Considered to be the oldest healing science, Ayurveda is a holistic approach to health that is designed to help people live long, healthy, and well-balanced lives. Ayurveda is a branch of one of the Vedas, Atharva Veda. The term Ayurveda is taken from the Sanskrit words ayur, meaning life or lifespan, and veda, meaning knowledge. It has been practiced in India for at least 5,000 years and in recent years has started becoming popular in Western and South East Asian cultures as well.
Ayurveda sees the human body as a blend of the five basic elements: Earth, Water, Fire, Air and Space combined in such a way so as to control all the processes of health and disease. It is regulated by the three bio-regulating principles of thridoshas (Life Forces or energies of our body)
(1) nervous (Vata),
(2) the venous (Pitta) and
(3)the arterial (Kapha)
Every person has vata, pitta, and kapha, but usually 1 or 2 are dominant in a given individual.
According to Ayurveda, illness arises when these doshas, are out of balance. Many factors such as stress, an unhealthy diet, the weather etc. can disturb the dosha balance. Such disturbances are expressed in the body as disease. To balance the three doshas, Ayurvedic physicians primarily prescribe herbal medicines ,Diet ,Life style changes and Panchkarma Therapies. Additional healing methods can include yoga, sweat baths, meditation, nasal cleansing etc.
The constitutional/individualised approach is the essence of the Ayurvedic health system. It is effective, safe and holistic in its approach.
Pain Management, Skin & Hair Solutions
Elakizhi or Podikizhi - for managing arthritis and paralysis

Kativasti - strengthen bone tissues of the lower back.

Lepana - relieves pains associated with inflammatory conditions

Pichu - treat neck & low back pain, reduce compression of spine.

Nasyam - used for treatment of illness of the head region

Shirodhara - effective in insomnia, chronic headaches, spondylitis.

Tarpanam - improves vision, prevent eye diseases.

Padabhyanga - Improve blood circulation, relaxes and calm the mind.

Shirolepam - Effective in premature greying of hair, dandruff, hair fall.

Takradhara - treat psoriasis, eczema, other skin diseases.

Udwarthanam - reduces excess fat, takes out toxins from skin.

Navarakizhi - Useful for skeletal and muscular diseases, paralysis.

Herbal Facial - Improves complexion, add glow to the face, reduce pigmentation.

Shiroabhyanga - improves blood circulation, strengthened hair roots, relaxes the mind.
OUR AYURVEDIC CONSULTANTS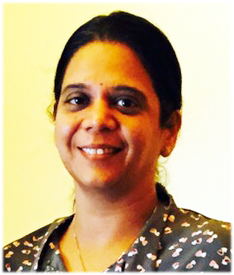 Ayurvedic Consultant, Dr.Rupali,
Dr. Rupali M.D. (A.M.), BAMS Ayurvedic Consultant Dr. Rupali graduated from University of Mumbai (Bombay) one of the most prestigious University in India, with a Bachelor of Ayurvedic Medicine and Surgery (BAMS). She also holds an MD degree in Alternative Medicine. She has been practicing Ayurveda for more than 15 years in India, as well as in Singapore. She has successfully treated many chronic conditions such as skin problems, arthritis, respiratory infections and conditions related to kidney and liver. Dr. Rupali has expertise in treating many gynaecological problems, beauty and hair care and obesity with ayurvedic medicines. She also advises Individuals with diet and lifestyle according to their body constitution that leads to a healthy life. Dr. Rupali has also conducted numerous talks on Ayurveda to drive more awareness.
Ayurvedic Consultant, Dr Sailaja
Dr Sailaja, gratuated from the NTR University of Health Sciences, Andra Pradesh, India, one of the prestegious medical universities in India, with a Bachelor of Ayurveda Medicine and Surgery (BAMS).She has worked as an Ayurvedic Physician in DMS Ayurvedic Hospital in India.She ran her own clinic in India, successfully treating chronic diseases, infertility, skin diseases, women & men problems.She specializes in all Panchakarma procedures. Now at Om Vedic Heritage Centre's AyurVeda Pharmacy in Little India, which was launched in mid May 2014, she has already been seeing several patients and effectively treated disorders such as Eczema, Acne, Psoriasis, Arthritis, Bronchitis, Asthma, PCOS/PCOD and more. Consult her for overall well being.